Reference Card of the Month Club
Portfolio managers complain there is a sea of mediocre research being produced by buy-side and sell-side analysts. This month's reference card is a checklist to ensure the quality of your message before you recommend a stock. If you're interested in exploring this topic further, AnalystSolutions provides equity research training with a specialized workshop to help: Communicate Unique Stock Calls Successfully So Others Take Action.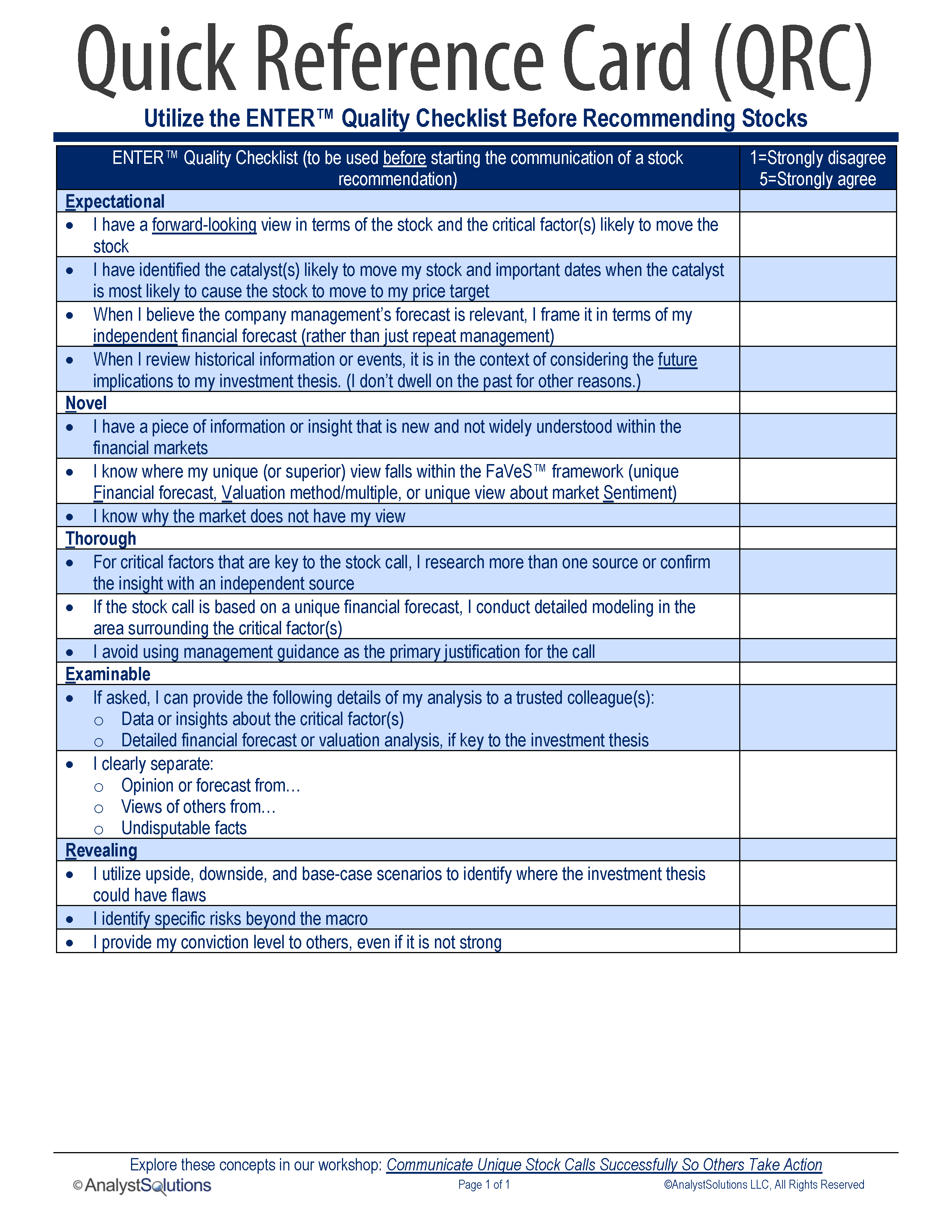 ©AnalystSolutions LLP All rights reserved.