Reference Card of the Month Club
Thorough Preparation is the key to obtaining useful and differentiated insights, which is the topic of this month's reference card. If you're interested in exploring this topic further, AnalystSolutions provides equity research training with a specialized workshop to help,
Generate Differentiated Insights Through Better Discovery, Questioning and Influencing.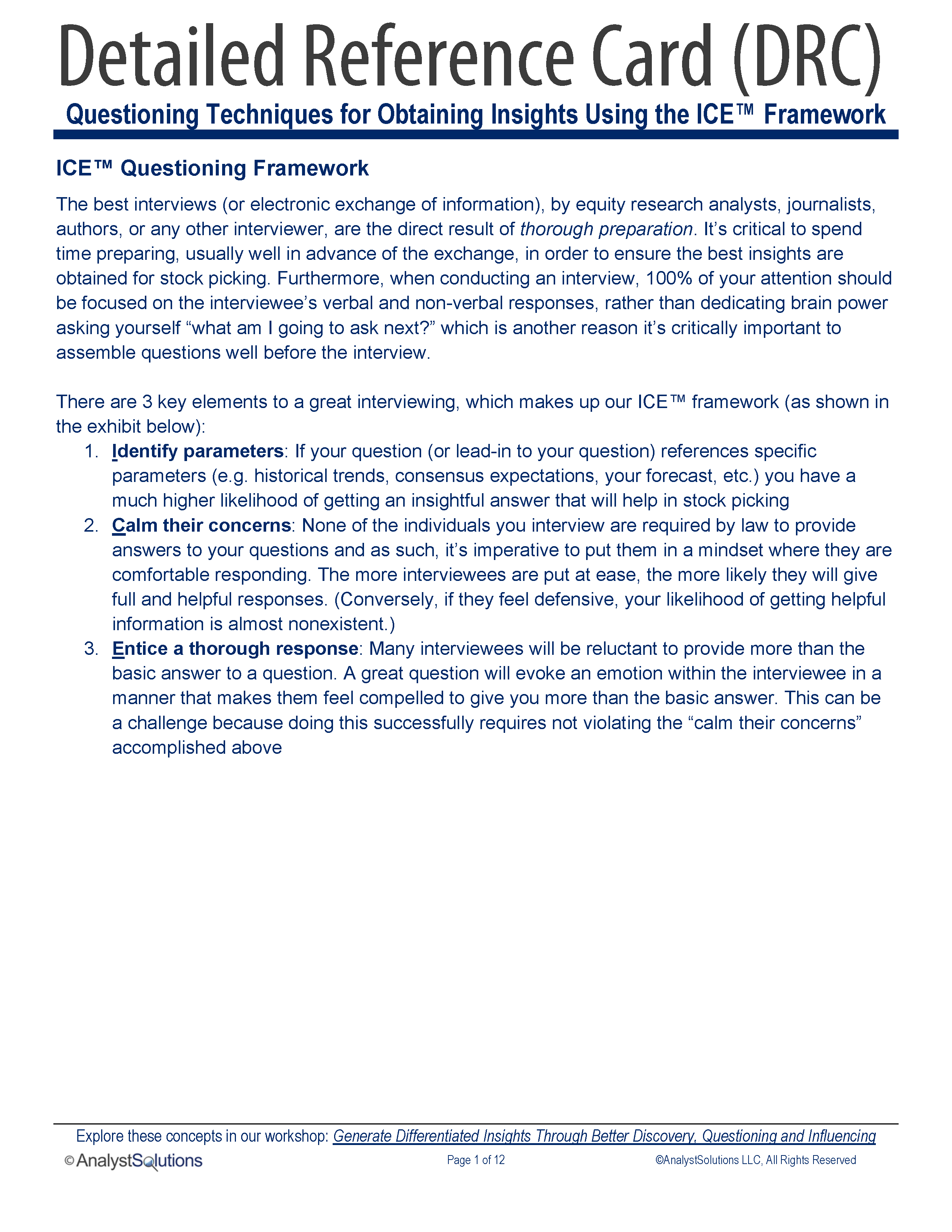 ©AnalystSolutions LLP All rights reserved.