Reference Card of the Month Club
Can you identify the 1 to 4 critical factors likely to move a stock? Our EPIC™ and HELP™ frameworks, help identify potential factors and then determine which is critical. If you're interested in exploring this topic further, AnalystSolutions provides equity research training with a specialized workshop to help: Identify and Monitor a Stock's Critical Factors.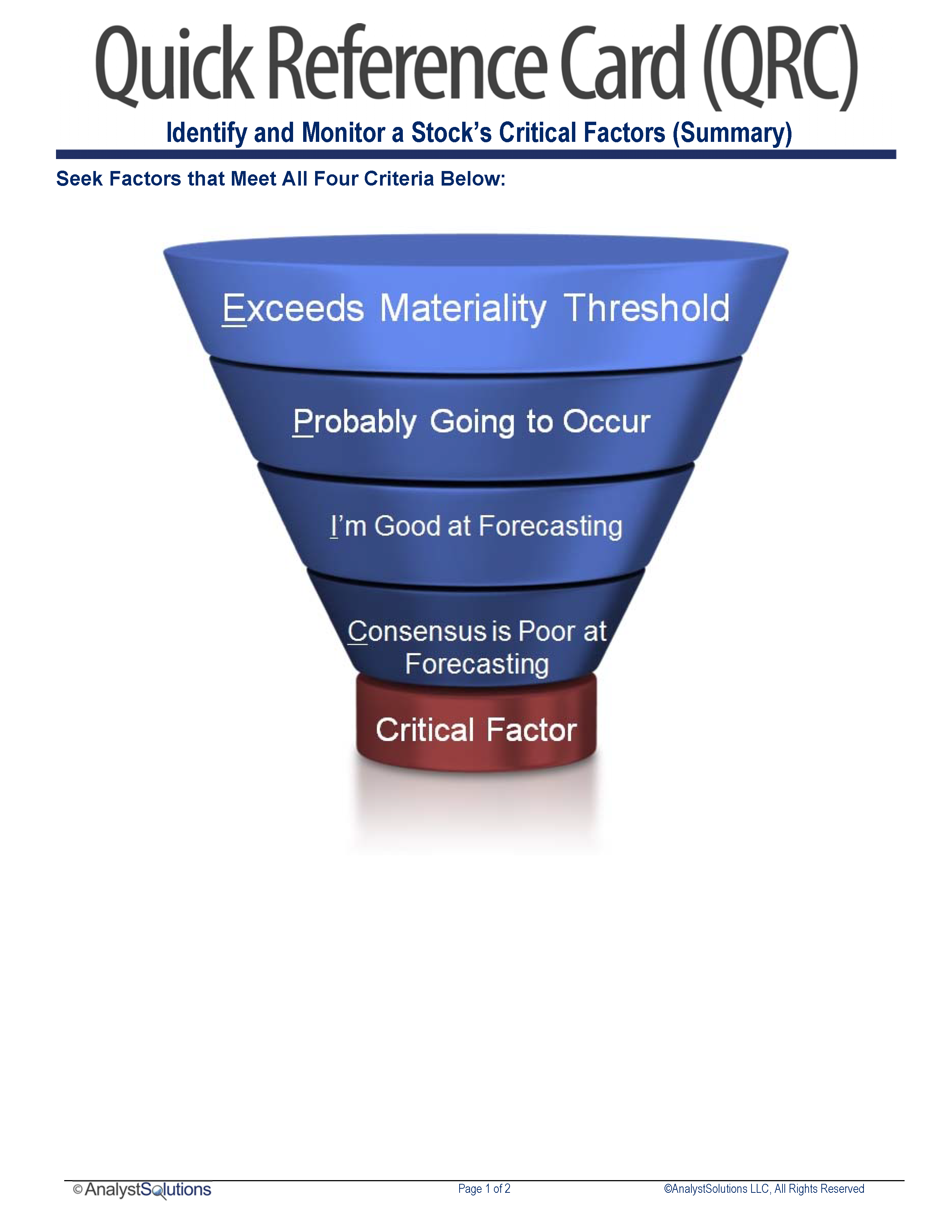 ©AnalystSolutions LLP All rights reserved.