Reference Card of the Month Club
This month's reference card discusses the benefits and limitations of the most popular valuation methods, which can help you derive more reliable price targets by consistently using key practical valuation techniques.
If you're interested in exploring this topic further, AnalystSolutions provides equity research training with a specialized workshop to help, Apply Practical Valuation Techniques for More Accurate Price Targets.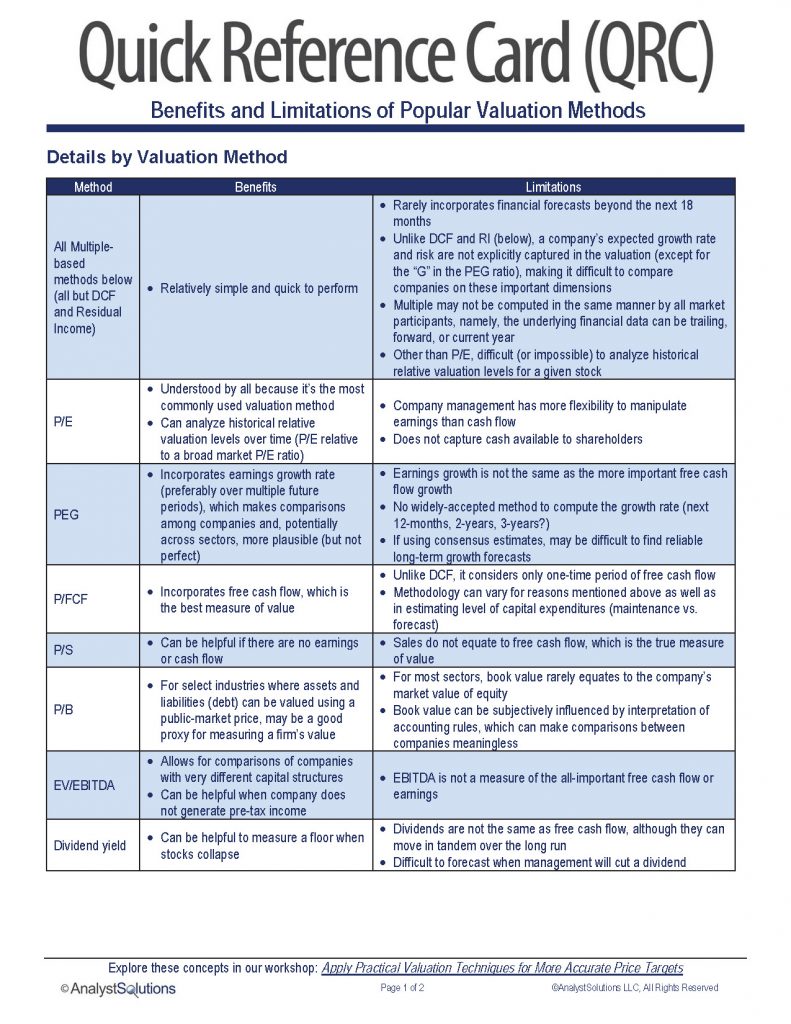 ©AnalystSolutions LLP All rights reserved.