Reference Card of the Month Club
Are you making great stock calls? This month's reference card provokes you to ask 10 questions to improve your stock calls. If you're interested in exploring this topic further, AnalystSolutions provides equity research training with a specialized workshop to help: Master the Stock Call Techniques of Highly Experienced Analysts.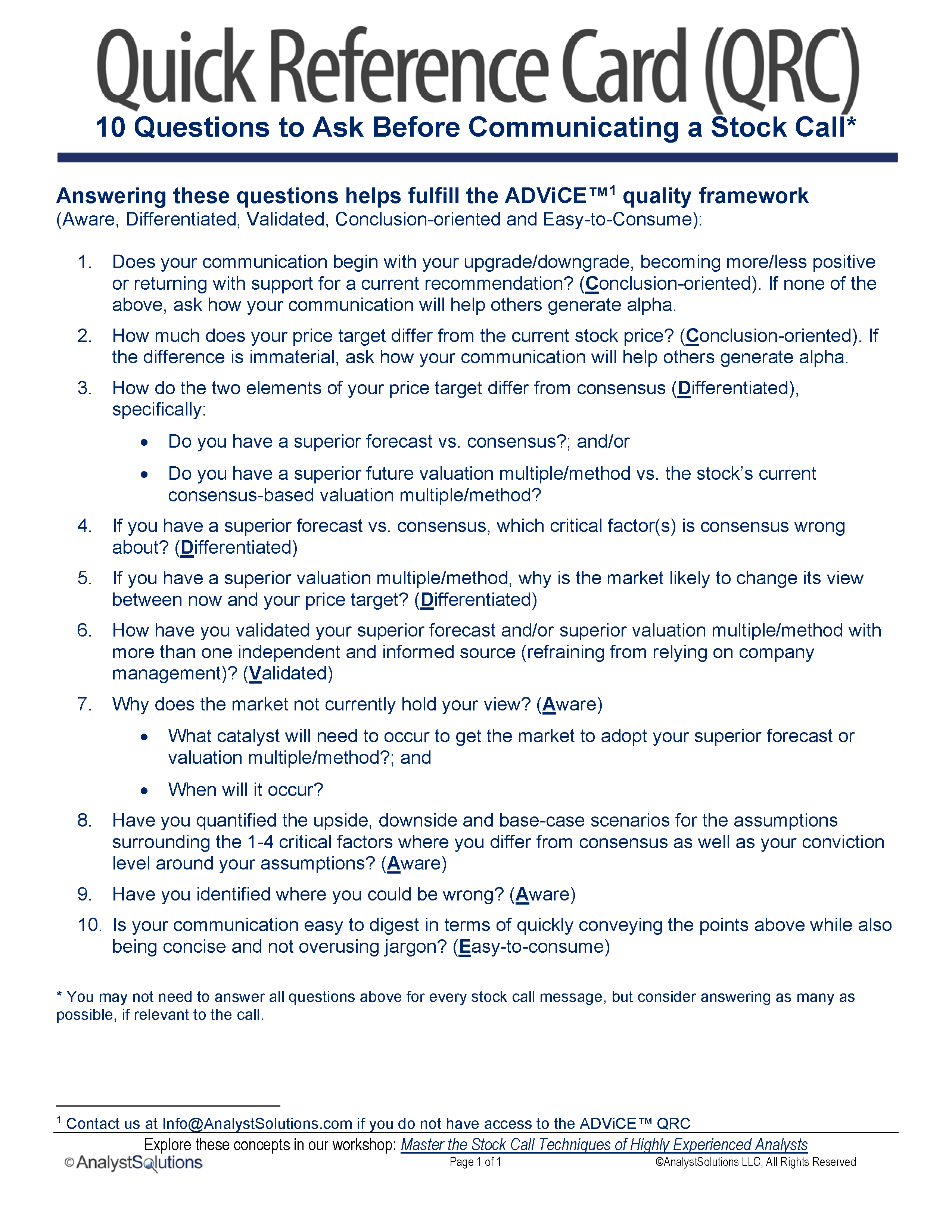 ©AnalystSolutions LLP All rights reserved.