Reference Card of the Month Club
When researching a stock call, we know it's not enough to just take company management's word at face value, yet it's hard to know where to begin. This month's reference card helps determine where to find the best first source(s) of information. If you're interested in exploring this topic further, AnalystSolutions provides equity research training with a specialized workshop to help: Generate Differentiated Insights Through Better Discovery, Questioning and Influencing.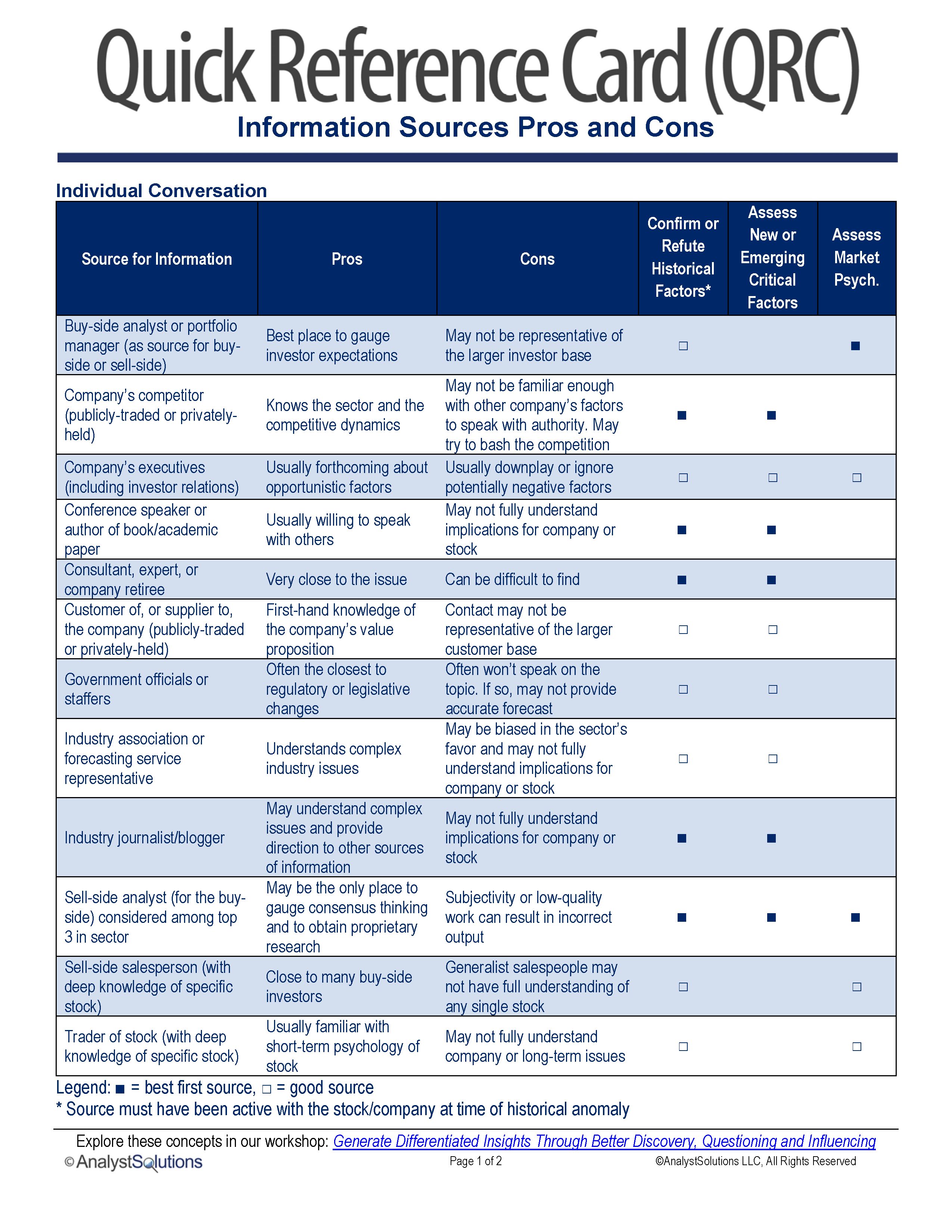 ©AnalystSolutions LLP All rights reserved.