Reference Card of the Month Club
This month's reference card is a checklist to use before communicating a stock call (presentation, report, email, conversation, etc.) to determine how it rates.
If you're interested in exploring this topic further, AnalystSolutions provides equity research training with specialized workshop to help, Communicate Unique Stock Calls Successfully So Others Take Action.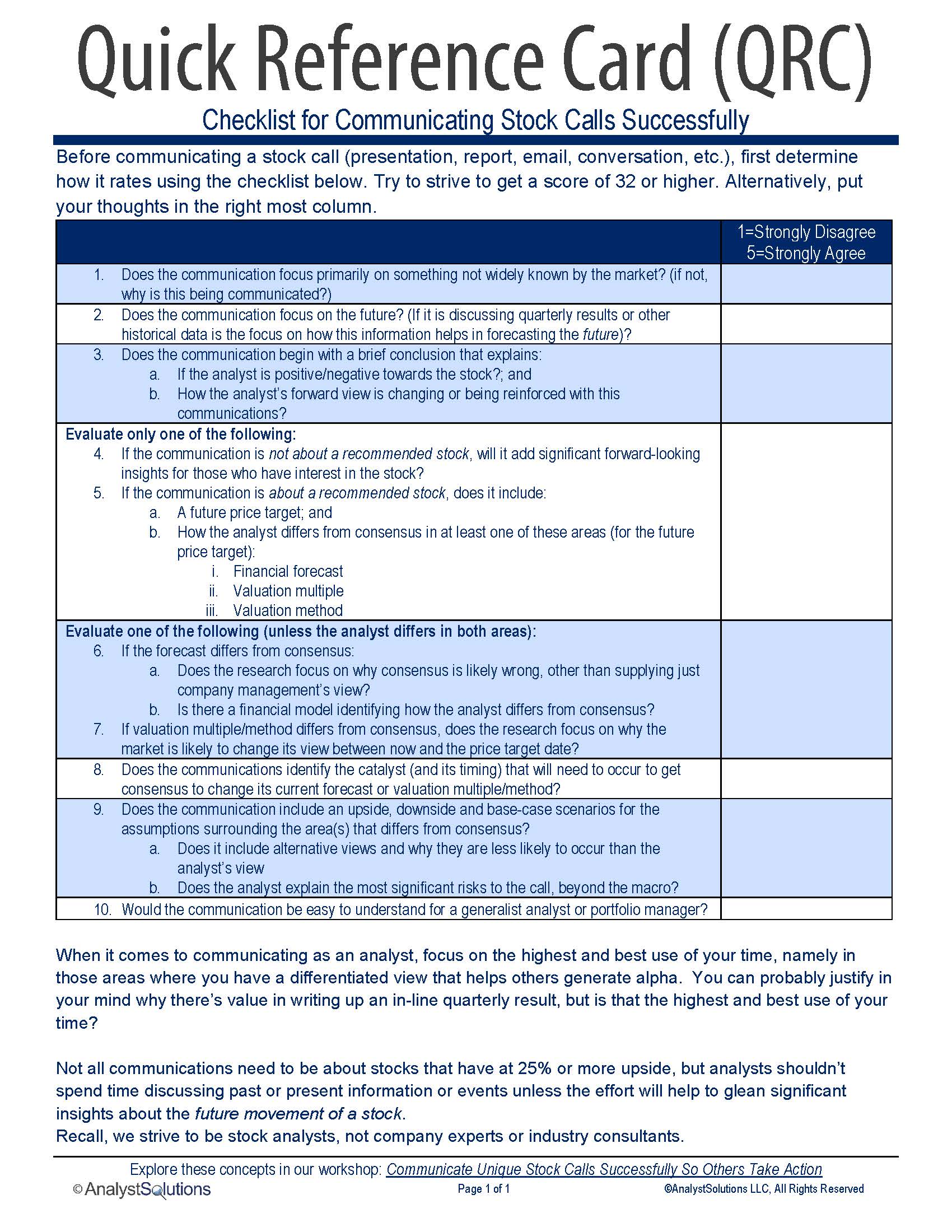 ©AnalystSolutions LLP All rights reserved.