Master the Stock Call Techniques of Highly Experienced Analysts
(Free Preview)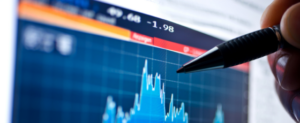 Thank you for your interest in Master the Stock Call Techniques of Highly Experienced Analysts.
Less experienced analysts can increase their odds of generating alpha by understanding the behind-the-scenes methods employed by successful analysts. In this workshop, AnalystSolutions has deconstructed the "art" and shares the "science" behind making high quality stock calls.
In this Free Preview, best-selling author James Valentine, CFA, shares the process successful buy-side and sell-side analysts follow before upgrading or downgrading a stock. While the video below is just a brief preview, we have provided the entire Learner Workbook, as well as a preview version of our Slide Booklet, which can be downloaded below. To master this key skill, purchase the full version of the workshop which contains all of the videos and materials.