Reference Card of the Month Club
This month's reference card discusses ways to prevent or minimize unnecessary distractions from your workday, which helps analysts manage their time more efficiently in order to generate more alpha.
If you're interested in exploring this topic further, AnalystSolutions provides equity research training with a specialized workshop to help improve productivity, Maximize Your Time for Alpha Generation.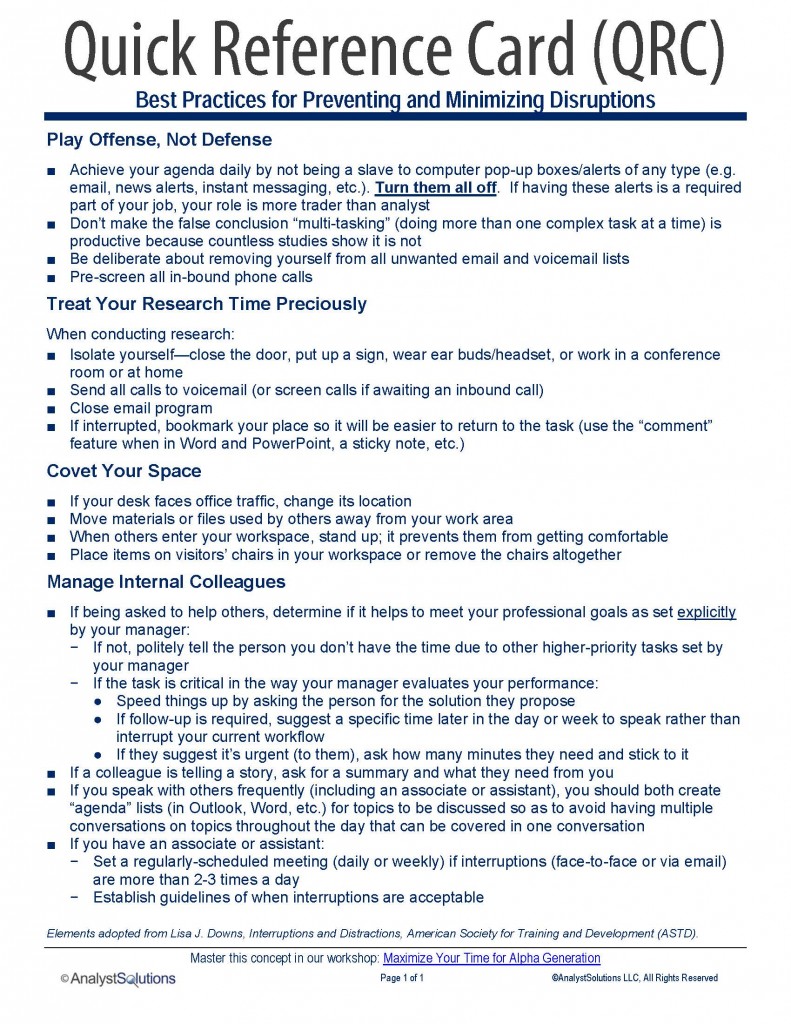 ©AnalystSolutions LLP All rights reserved.